Green Room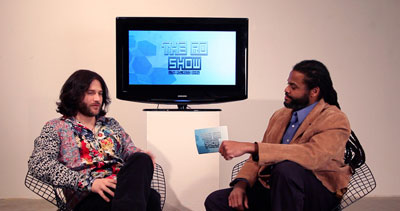 With
Cain Nevaeh
6:00 – 9:00pm February 5th 2010
Appearance by Cain Nevaeh 7:00 – 8:00pm or later.
@
cactus bra Space
106 C Blue Star
San Antonio, TX 78204
210-226-6688
After appearing on the talk show The Ro Show with Rolando Shaw, celebrity and party appearance king Cain Nevaeh will invite the public into his own Green Room doors at 6:00pm! Inside fans will be able to see exactly what Cain demands backstage at party appearances, interviews, and at his music gigs across the nation and globe! Fans will have the opportunity to view that night's appearance on the Ro Show in the place where Cain kicks it before and after the show.
From 7:00pm to 8:00pm or later Cain will appear live in his Green Room for a meet and greet and autograph session with his public! Fans will be able to take photos with Cain, get autographs, mingle, and sip drinks with the star! Photos and Cain schwag will be available for purchase. This is truly going to be a night full of surprises and memories for Cain fans during a special visit to San Antonio, Texas.
For more information about Cain Nevaeh please check out www.cainrocks.com, http://www.youtube.com/user/cainnevaeh1, http://www.facebook.com/cainrocks, or see the Green Room Facebook page and RSVP at http://www.facebook.com/event.php?eid=248907607859&ref=ts.