Judith Cottrell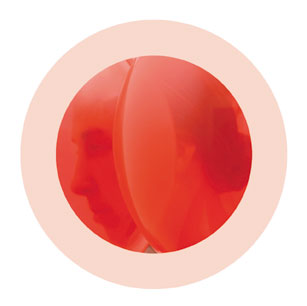 ...It's Time.
September 3-26, 2009
Reception: September 3 & 4, 6-9 pm
cactus bra SPACE
106 C Blue Star
San Antonio, TX 78204
www.cactusbraspace.com
210-226-6688
After by Appointment

This time, Judith Cottrell goes straight to the source and presents a self-portrait. With a continued interest in translating the mechanics of human motivation and drive into visual language, she displays and enacts her own subconscious experience.

Combining installation and performance,"...It's Time." quietly depicts an internal dialogue between her seemingly apparent reality and the reality that exist within her unconscious part of mind. Cottrell makes use of former subject matter with current methodology and approach to discuss and point to the power of momentum.
Judith Cottrell earned a BFA from the University of Houston and an MFA from the University of Texas at San Antonio where she currently resides. She presently teaches for the Graphic Arts program at the International School of Design and Technology. Cottrell has shown her work over the past 8 years at various venues including Soil Art Gallery, Seattle, WA; NYCAMS Gallery in Brooklyn, NY; Lawndale Art Center, Houston; the McNay Art Museum- as part of the Artists Looking at Art series, Blue Star Art Center, and Joan Grona Gallery, San Antonio, TX; and a portfolio interview at the Drawing Center, New York. Cottrell has had numerous reviews of her work including recent reviews in ART LIES magazine, 2008/2009 and a cover review in Voices of Art magazine on her installation/performance show titled Pink Lemonade at i2i gallery, San Antonio, 2006. Currently, she is pursuing academic teaching and short-term residency programs within and outside the United States.